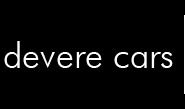 Chauffeur Driven Mercedes E Class
Travel in style throughout Scotland in our spacious Mercedes People Carriers
Scottish Luxury Chauffeur Driven Services
Private Tours of Scotland & Queensferry Cruise Port Transfers
Mercedes E Class Luxury Interior
Tailor-made Historic & Scenic Private Tours by Devere Chauffeur Drive
Luxury Mercedes Benz People Carriers ideal for our daily Golf Transfers to St. Andrews & Gleneagles Hotel Resort
Tour Scotland the way you want to, in luxury and at a pace you enjoy.
Edinburgh Castle and Edinburgh Cityscape
St. Andrews Golf Tours and Golf Transfers
Edinburgh Airport Transfer Edinburgh City Transfers
Edinburgh Airport Transfers by a chauffeur driven luxury car is the perfect way to ensure a comfortable, relaxed arrival in Edinburgh.
Edinburgh Airport to Edinburgh £49
Edinburgh Airport to St Andrews £109
Edinburgh Airport to Gleneagles Hotel £129
Edinburgh to Gullane / North Berwick £119
Edinburgh Airport to Aberdeen £209
Our on-line quote & book service provides a competitive price immediately for our most popular routes, with the benefit of an easy & secure on-line automated transaction.
Prefer to speak to a human, call 0131 339 9636 9-6pm
Prices are + 20% Vat
NEED HELP WITH OUR 'BOOK YOUR TRANSFER' facility ? use our FAQ questions section by clicking READ MORE button below.
read more
Edinburgh Chauffeur Drive & Corporate Roadshows
Experienced, safe & courteous drivers are the backbone of our high standard of service, providing professional Edinburgh Chauffeur Drive Services in luxury Mercedes & Range Rover vehicles. Our high customer satisfaction rating and continuous client retention is testament to our superior level of service.
Royal Family, Government leaders, celebrities & VIP's trust our service, as you can, to take care of your luxury travel needs.
It is a highly dedicated family team of travel organisers with 25 years experience operating their own travel company, that provides a comprehensive service you can rely on, trust and ensure satisfaction on every ocassion.
We can provide 4G Wi-Fi Internet in the vehicle should clients wish to access emails etc. on the move, please request WiFi / Mi-Fi if required in advance. Subject to signal strength available. Iphone & Blackberry chargers / cables available in car.
Contact us directly for more information
read more
Private Tours of Scotland
Our Private Tours of Scotland offer a fabulous opportunity to enjoy the Scottish Countryside, History & Scenery in the comfort of your own luxury chauffeur driven car from £50 per person per day.
We want you to get the most out of your day and the best experience from your visit to Scotland.
view our exciting range of Tours of Scotland
read more
Edinburgh Wedding Cars
We offer Chauffeur Driven Edinburgh Wedding Cars - Mercedes E Class, Mercedes People Carriers & Range Rovers can be combined to suit your requirements. We appreciate the importance of this special day and will make every effort to ensure your wedding day runs smoothly in the comfort of a luxury car and a professional & courteous chauffeur.
3 hour Mercedes E Class Edinburgh Wedding Car Service £149 including Ribbons & Flowers
1 hour Mercedes E Class Edinburgh Wedding Transfer £99, matching Mercedes People Carrier £129
Contact us today to make your Edinburgh Wedding Car reservation
read more
Luxury Car Private Transfers to your Business
Private Car Transfers to your Business, Hotel, Apartment, Residence or Rental Property
We can provide a web link for guests to your company or property to book safe, reliable luxury transfer direct with us, before they arrive in Edinburgh. Reduce your admin, as they pay us direct
Just drop us an email and we will set up your location free of charge in our easy to use on-line booking service and you just add the transfer link to your correspondence or web site contact or location page, easy for you, easy for them !
Request easy book transfer link to your business for hassle free visitor arrivals
read more
Golf Luxury Transfers & Tours Specialists
We offer daily chauffeur transfers from Edinburgh to the leading Golf courses & Resorts including Gleneagles Hotel Resort and the Old Course St Andrews. We provide day trips, golf tours or transfers on arrival and departure, if required we can provide golf club hire, meet and greet or a golfing expert to accompany you on your visit.
E-mail us for a competitive Golf Transfer or Golf Tour quote
Concierge Service
Devere offer a comprehensive Concierge service to cater for all our clients needs. We have an in house ABTA Travel Agency to book Hotels, Theatre Tickets & Dinner Reservations, we can organise Flowers, Gifts or Champagne delivered to your client or guests.
Contact us directly for more information
Edinburgh Transfers for The Ryder Cup Golf Gleneagles 2014, Murrayfield Scotland Rugby, Major Sports & Major Events
We provide luxury transfers by Mercedes & Range Rover. These are available currently at our Book Your Transfers section, other routes can be sent from this section for a quick & competitive quote.
Transfers from Edinburgh to the Murrayfield Scotland's National Rugby Stadium by Mercedes from £79.
Solo Solutions - 1 hour Door to Door Edinburgh Secure Document & Package Courier Service
A secure, discreet environment to arrange a package or document for fast pick up and delivery in Edinburgh within an hour from £49. We deliver cases of quality Wines & Champagne direct to your business or home.
Contact us directly to book your pick up
read more